Software Development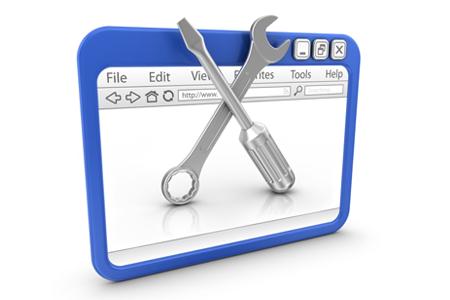 From the first day of the semester forward we expect students (you) to visit this page once per 24 hours.
Thursday, September 24th, 2020 9:09:35pm
Send your lab books to the section TA now.
Use the following subject line:

Saturday, September 19th, 2020 4:52:03pm
See Lectures for the videos for next week.
Also re-visit D — GUI if you had difficulties interacting with your GUI program on the Linux servers.

Friday, September 18th, 2020 4:07:23pm
On the lighter side After describing the circular sociology of "there can be only one JSON thing in a json file" or the imminent death of Fortran (see Psychology of Programming), JH in the 09:50am section sent me to
Enjoy. And don't forget to read the ALT text.
Wednesday, September 16th, 2020 3:44:07pm
As of next Tuesday, we will test-run code walks. We will start with a a set of panelists code walking my solution to one of our assignments, then some of us will play panelists for code walking a pair from the class. Following those two, we will conduct a couple of more trial runs with both presenters and panelists drawn from the class.
If you would like to volunteer, it comes with an upside and a downside:
the upside is that you get to practice

the downside is that you get feedback in public
Keep in mind that the instructor gets to know you and that this is usually a
good thing
.

Wednesday, September 16th, 2020 8:21:29am
As you know, the grades for your first homework have been released. Here are two critical comments:
our test harness does not run make unless there is a Makefile

an executable shell script must start with a #! because it won't run as a subprocess otherwise.

Tuesday, September 15th, 2020 4:55:07pm
See Lectures for the next batch of videos.
The transformation of textual information into internal data is known as parsing, a technical problem that spawned an entire research area. Parsing is so complex, it should never be used in an introductory course but to this day, many such courses assign programs that read text, analyze it, and react to it—without proper support. Proper coverage is offered in Compilers and Theory, and these two course will help you design parsing programs properly.
At first glance, JSON is a simple notation for writing down information in terms of Booleans, Strings, Numbers, arrays of JSON expressions, and objects of JSON expressions. But, as it turns out, turning JSON information into internal data is a minefield; indeed, no two JSON parsers seem to accept the same JSON inputs.
You should keep this fact in mind for your upcoming co-op and future employment.
Finally, if you are interested in recent studies of negative feedback to workers, you may wish to read The Rare Worker Who Thrives on Negative Feedback [PDF].

Sunday, September 13th, 2020 3:34:05pm
Lectures lists the videos for lectures past and the next one (or two) coming up. Please take a look at the videos for 09/15.

Saturday, September 12th, 2020 12:20:43pm
Contrary to rumors, B — Command Line is a pair-programming assignment. Indeed, as you can imagine from the brief explanation in class, the actual effort is negligible. Any single person can probably finish the code in less than 15 minutes.
The actual purpose is two-fold: (1) to get to know your partner with a tiny on-line assignment, and (2) to learn to live up very rudimentary specifications.
Note You were provided with email contacts, and some people may not read their emails on a daily basis, especially not over weekends. So, give your partner until Monday noon to get in touch with you, that is, reply to your first message. This deadline leaves you with 12 hours to finish something that ought to take 30 mins max in total.
If your partner does not reply to your emails by Monday noon, let your instructor know.

Wednesday, August 5th, 2020 9:46:03am
Welcome to the Fall 2020 issue of Software Development. As always, we aim to deliver a course that teaches you a lot, not in terms of industrial tools and techniques but for your life as a reflective software developer.
Please familiarize yourself with this web site, its organization and its content. The site will continue to grow:
this front page serves as a universal announcement scroll,

the Assignments, Actual page serves as your "task list," and

a few other pages come online as needed.
The College's web services company caches pages on a too-permanent basis, injecting the occasional miscommunication. The backup site for the course can be found at the personal web page of the lead instructor.